Our Veterinarians
The Centralia Animal Hospital team of skilled veterinarians welcomes you to our practice which proudly serves the Chester area. At Centralia Animal Hospital, it is our daily privilege to provide quality vet care to your cherished pet, with compassion and competence. We hope to ensure a positive impact on our patients, pet owners and the local community.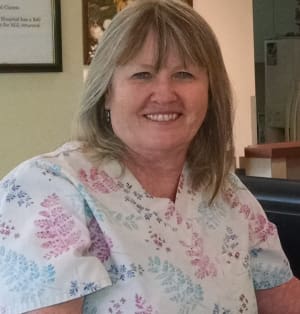 Dr. Shirley Bunting
Dr. Shirley Bunting started Centralia Animal Hospital in Centralia Crossings strip mall off of Chester Road in 1993. Centralia continued to grow, and in 2005 she moved the practice to its current location in the Village Green. Dr. Bunting earned her degree in veterinary medicine from Purdue University. She has always believed that each and every patient we see here at Centralia is part of her pet and extended family. One of her favorite places to be when she is not in the hospital is in the garden. She and her husband are empty nesters with their son in the ROTC program at Virginia Tech majoring in engineering.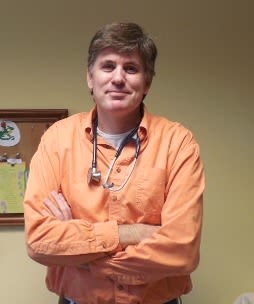 Dr. Gaffney
Dr. Todd Gaffney grew up in Boston Massachusetts. In 1996 he graduated from Lehigh University with a BA in English. After working for 5 years in the financial services industry, he followed his wife to Charleston South Carolina at which time he decided to change careers. After spending three years at the college of Charleston, Todd matriculated to the University Of Georgia College Of Veterinary Medicine. He graduated from UGA in 2010 and moved to Richmond with his wife, two kids, three cats and one dog. When not practicing medicine you will find him spending time with his family or golfing.
Dr. Heitzman
Dr. Heitzman is a 2013 graduate of NC State University's College of Veterinary Medicine. After graduation he practiced at a mixed animal clinic in the heart of Amish country in Northern Indiana, working on many different species (dogs, cats, horses, cattle, goats, pigs, etc). Although not originally from here, his family lives close to this area and he joined Centralia Animal Hospital in July of 2017 to be closer to them. His professional interests are cardiology, ultrasonography, and oncology. When not working, Dr. Heitzman enjoys spending time with his wife, chasing his 2 young children, and playing hockey.